Author and Narrator of The Jazz Fly (book with audio) and numerous other Tortuga Press works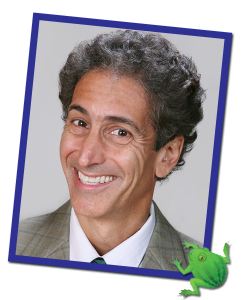 My first language is English, but through studying and working overseas, I've learned to also speak Spanish and Japanese. To record The Jazz Fly, I even learned to speak jazz! I have a passion for encouraging young people to read–and for encouraging parents to read to their kids. "Language, rhythm, color, life!"™ are the threads I weave through my books and presentations. Here's the story of how my interests and experience lead me to this career.

Though I wasn't what you would call a bookish kid, I knew from the 5th grade that I liked to write. It all started when my 5th grade teacher took the time to type a story written by every kid in the class. (This was in the days before computers.) She snipped and glued our pages of text then bound the pages between cloth sidings. What we each wound up with was a hardcover book.
I remember feeling pride as my friends laughed at my funny story. I had discovered the joys of composing words that elicited guffaws from my peers. Next to shooting baskets on the playground after lunch, I decided, writing was the activity for me. There was a rhythm to dribbling a basketball, a rhythm to writing words. Soon I would discover the rhythms of travel and playing drums.