Author of Super Grandpa (book with audio)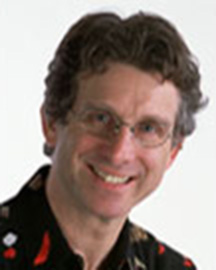 As a child, I was filled with a sense of awe as I contemplated the universe. The huge numbers of stars and their sizes and distances never failed to amaze me. With binoculars and magnifying glass, I also focused on closer subjects like birds, flowers, frogs and bugs.

But science and math weren't my only fascinations: I also loved bicycles, baseball, boats…and ice cream. Years later, on a clear spring night, I looked up at the sky and a shower of memories descended. I suddenly remembered my childhood awe at the wonders of space.
That night I was inspired to write my first book, How Much Is a Million? Now, almost 50 books later, I spend much of my time finding unusual, whimsical ways to make math and science come alive for kids and teachers, both through my writing, and through speaking at schools and conferences.
I also write science articles for magazines, especially Smithsonian, and to do the research

I've made exciting trips to some of the more remote corners of several continents. I've been to Africa to study hippos, to South America to visit an indigenous tribe living in the rain forest, and to far northern Scotland to track illegal egg collectors. But I still love the land outside my door in northern California, and the same distant stars that inspired me years ago.